Alright, so last time we talked about what I am doing for my bridesmaids! Now I want to talk about other gift ideas for both sides of the aisle, for the guys and girls. As always, we'll actually be dealing with LOTR themed gifts.
Just because you have a LOTR themed wedding doesn't mean you have to continue the theme into your wedding party gifts though. There are TONS of wedding party gift ideas that are perfect and non themed. But, you're at BreeCraft and here we do Lord of the Rings, bitches. So, like I said, you can do anything for a gift, but here are some themed ideas! We'll start with guys first, then go into neutral gifts, then to girls. Of course, you know your wedding party best, and you can decide what works best for them! For the sake of keeping costs down, especially if you have a large wedding party, almost all of these gifts are under $30, but there are no monetary limits that you are required or expected to spend, it all depends on what you think is best for your party.
---
First up, This cool LOTR book safe by SecretStorageBooks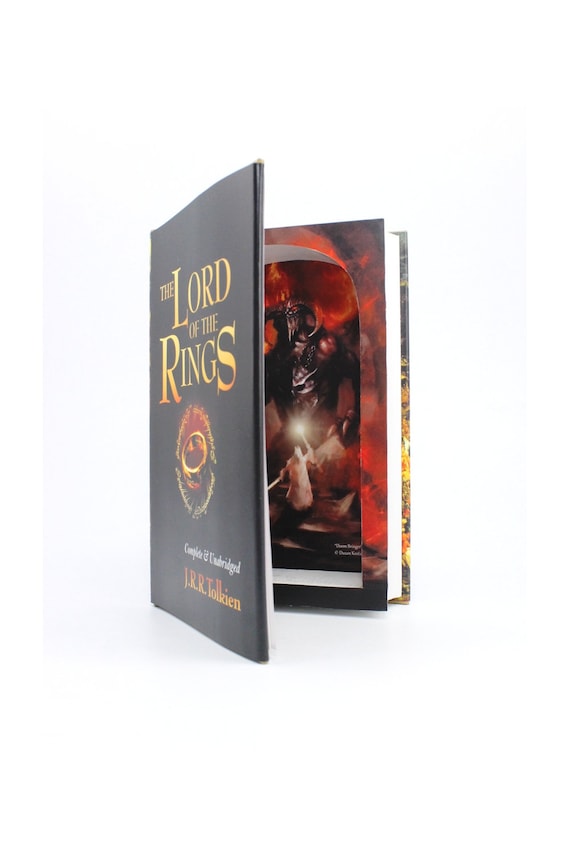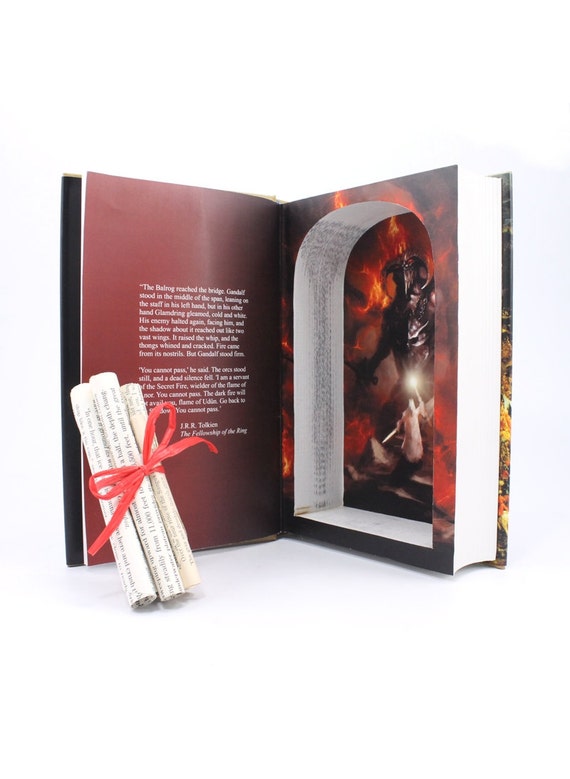 And they even offer a customized groomsmen one!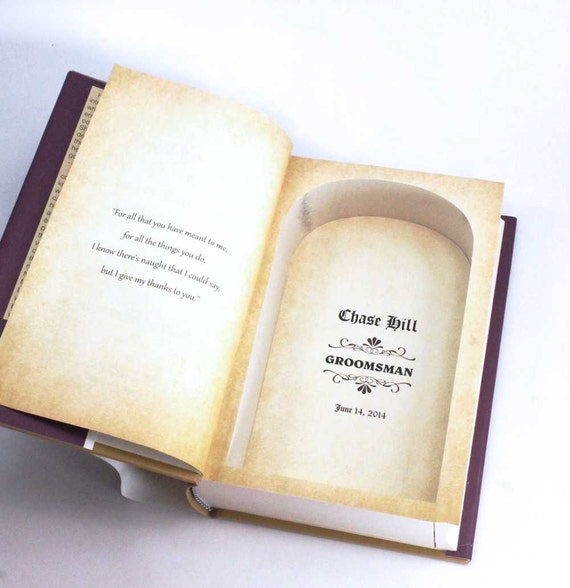 ---
If you're having a destination wedding, either domestic or international, think about these cool leather passport covers by joevleather.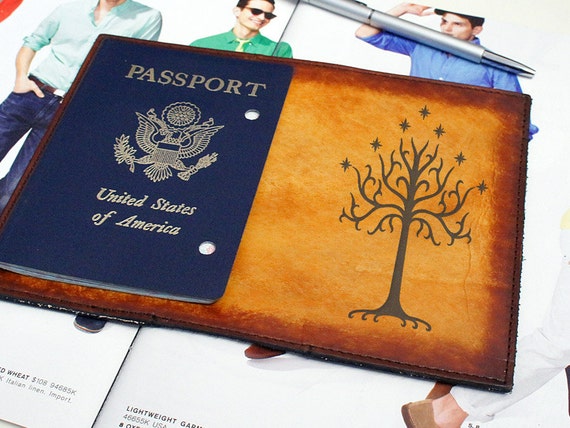 They also have the Tree of Gondor and The One Ring wallets.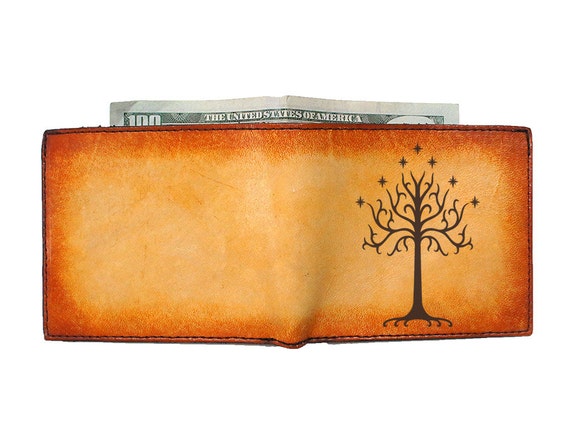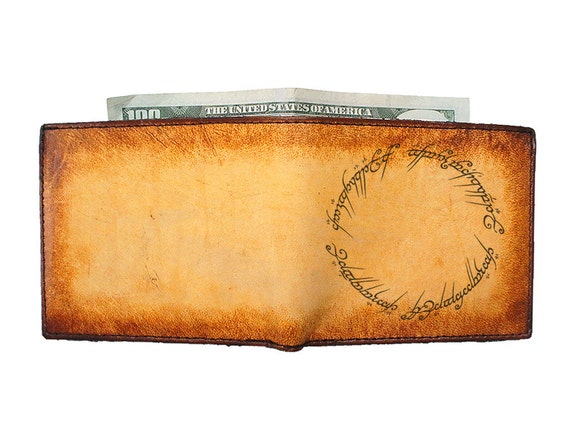 ---
Here are some awesome flasks from MarkGroomGift.
Cute!
---
Check out this cool metal etched flask from SilverblattDesign.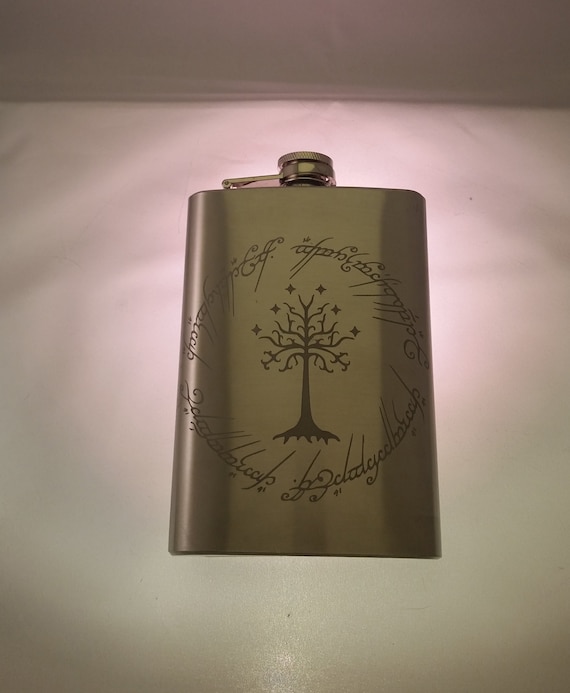 They also offer etched glass pint glasses!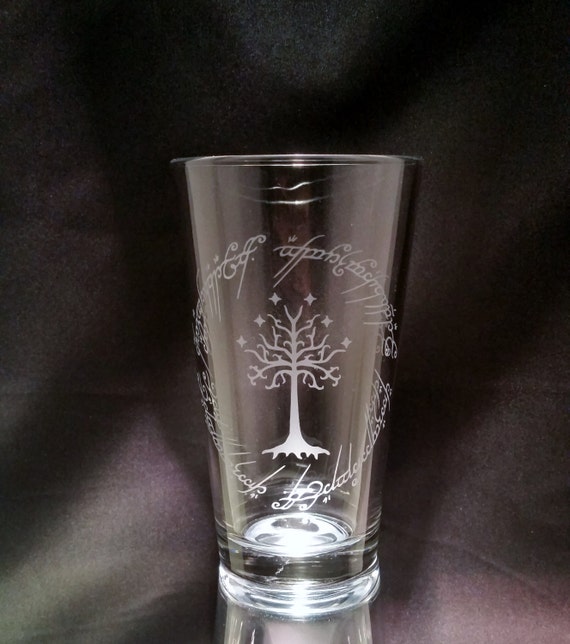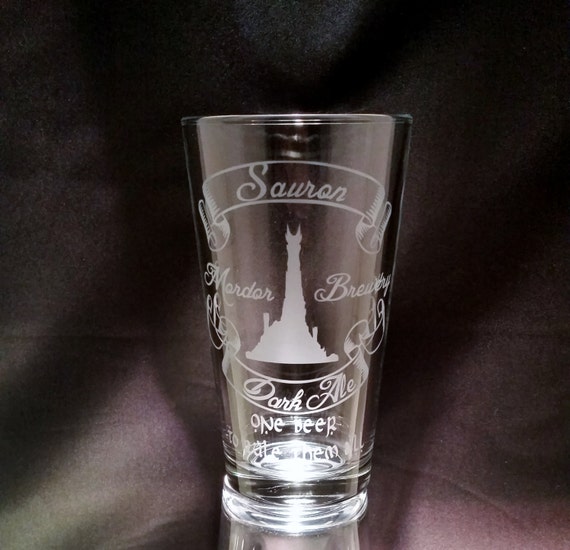 It says "One beer to rule them all"!
Here's a stout glass that says "Dwarf crafted, Dwarf approved"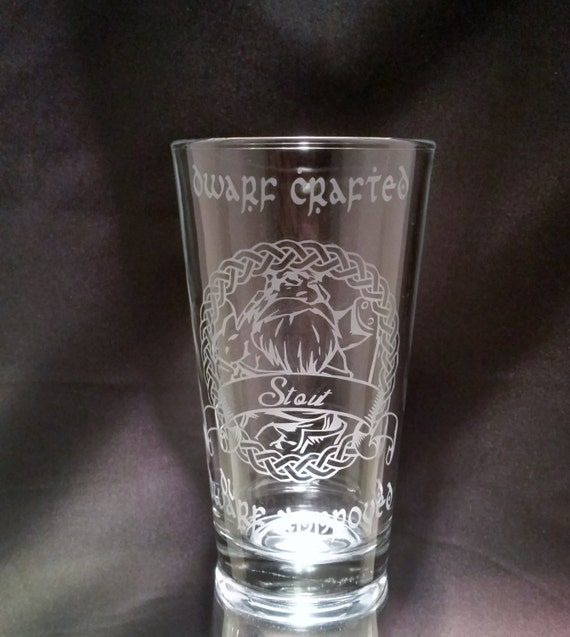 ---
Here's a great beer mug which can be custom etched, made by GeekyGlassed. They also do smaller cups like shot glasses and cups as well.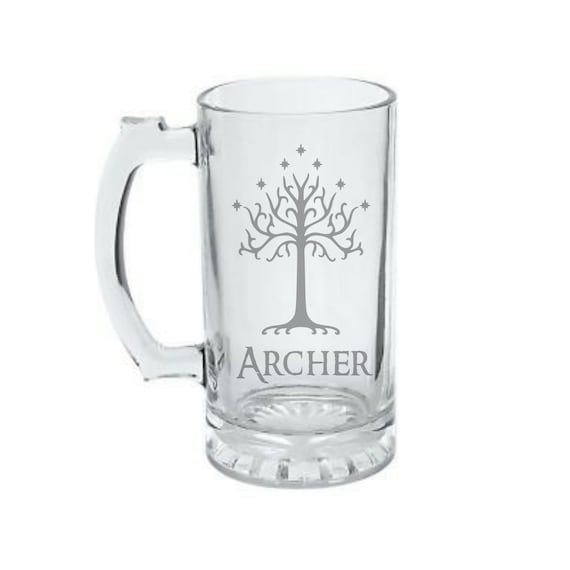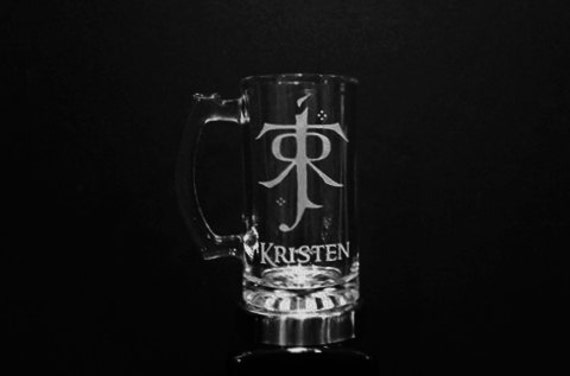 ---
---
Here's another etched mug, with Smaug from VinylAptitude!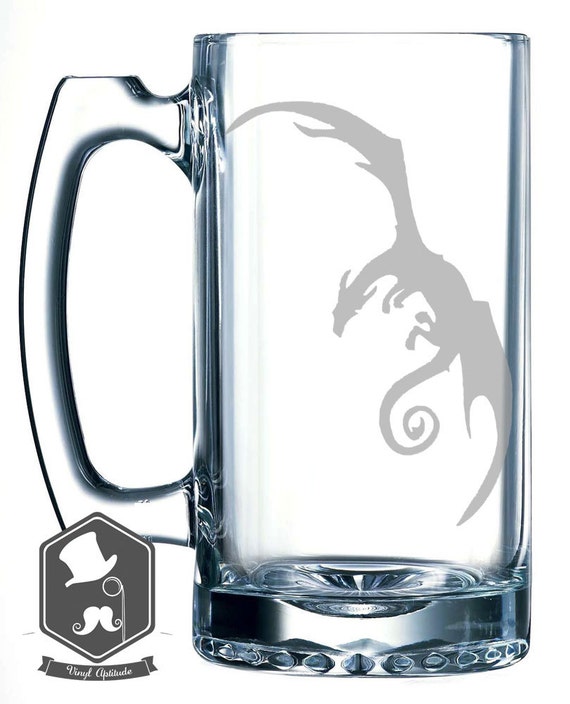 ---
We've already talked about these socks for men before, but they're kind of cute, right?
Here's some for the little ring bearer too
For the girls, you can add any text you want to these white house shoes, hah!
---
Here's something a little more daintier or for those tea and coffee drinkers, made by briellecostumes.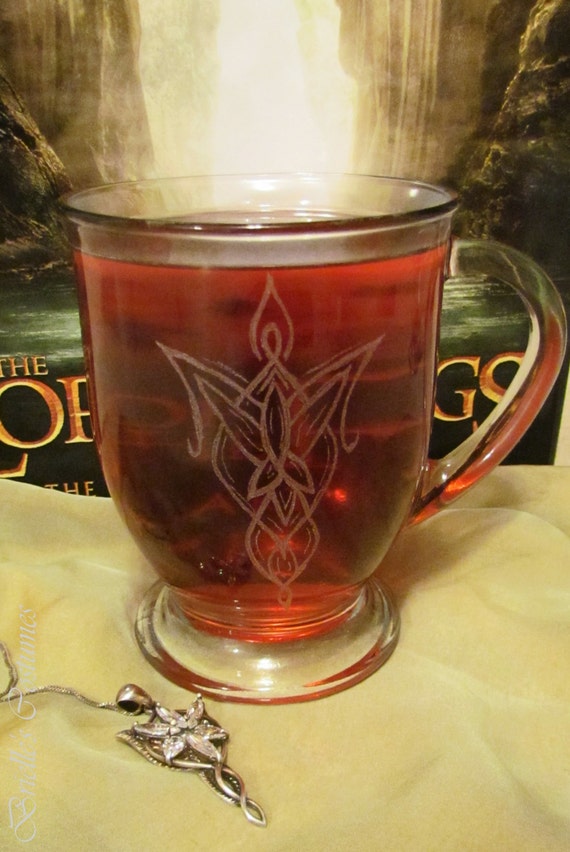 Pretty! Maybe you can put together  little tea and coffee samples to go along with the cup.
---
This next item isn't really intended to be THE gift, but it is cute and could be a great addition to a small gift basket for your girls, maybe with some little pampering products and tools. It's a little purse mirror!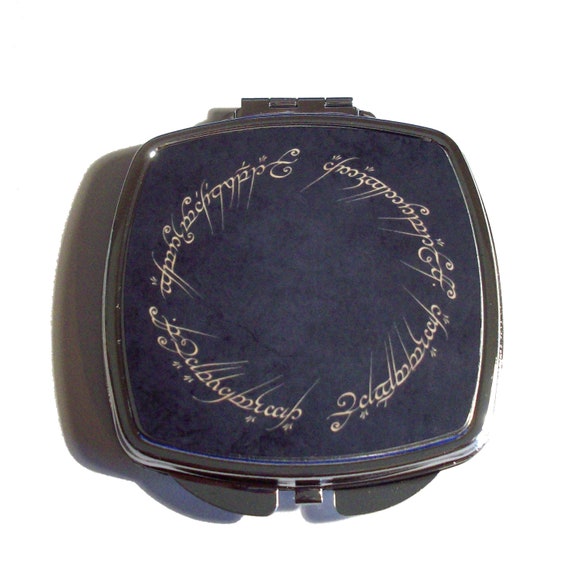 ---
Here's something that's a little more expensive, but I've seen where brides give their girls little clutches as gifts. Here's a Middle-earth map wallet that sort of goes along those lines. Made by FaithOnEarth.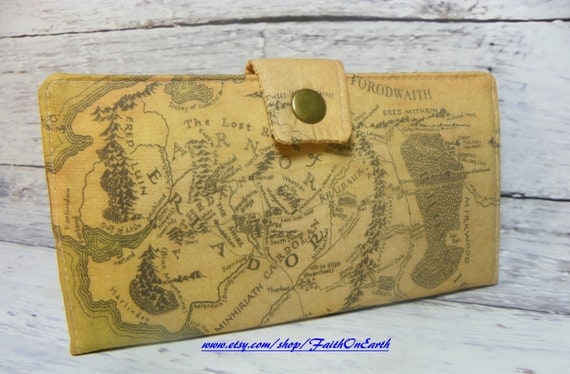 ---
In my last post, I talked about how I was thinking about getting my girls necklaces from the movies, such as this Eowyn necklace. This is sold by Silverinestore on Etsy.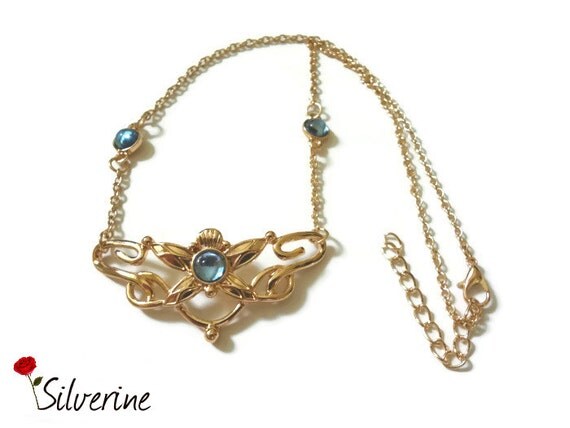 Or, here's a version of Galadreil's that's nice and understated from Camafeus.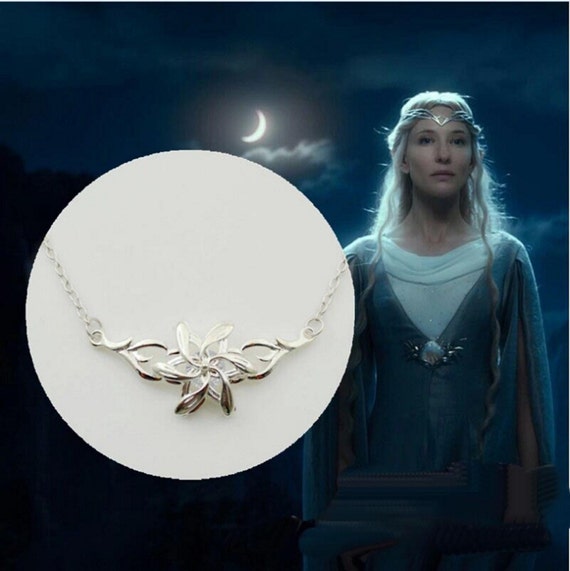 ---
If you do decide to go with jewelry, here are some little LOTR boxes you could present them in, by DoodleButton. They have the Fellowship in the center and the Tree of Gondor on the bottom.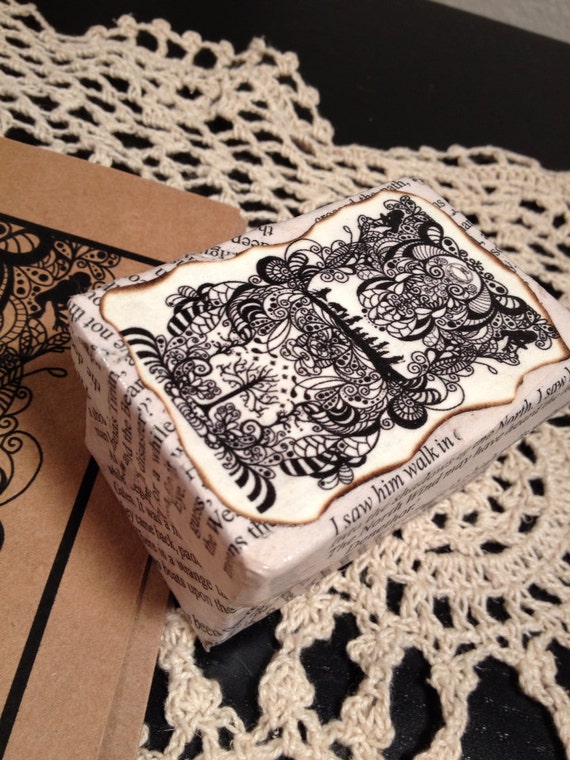 ---
Here's a larger box with two different designs that you could put just about anything in, from FandorasBox.
---
Alright, well, that's all I have right now. I know thinking of gifts for your wedding party is hard, trust me, I know. But, I think the most important thing is to remember why we give gifts in the first place. We, as the bride and groom, are saying a huge 'thank you' to our family and friends who have made the commitment to stand up there with us. Some have spent tons of money, traveled thousands of miles, and sacrificed so much just to be with us for 1 special day. I'm not saying some socks or a cup is going to say 'thanks' the exact right way, but it is appreciated and a great gesture. Try thinking of something you know they will like or use often and hopefully remember your wedding with fond memories. Just remember, you know your wedding party best and given some time, you will think of the perfect thing for your party.
Thanks for reading guys!