Alright guys, it's time to get back into the wedding swing of things! I've been on the phone and emailing all of my vendors this past week, setting up tastings and meetings for when I go see them all in Texas this July. After taking care of the 'hard' stuff, I thought I'd start on some fun stuff, like what to get my bridesmaids for their gifts!
There are a TON of things you can get your wedding party. A very popular item seems to be personalized things, like little robes for your girls to wear while they get ready, personalized coffee cups, monogrammed tote bags, etc. And these are all super cute, I love them. Something that bothered me about that though is I tried to picture if any of them would really like them. I like the idea of a robe, but would any of them ever wear it again? I would use a coffee cup again, but eh. A tote bag is nice, but then I feel like you need to fill that up with more stuff, you know?
So then I thought I'd get them a piece of jewelry they would wear for the wedding, but it'd hopefully be something they'd like outside the wedding. There are a ton of personalized monogram necklaces out there, or ones with their birthstones on them, etc. So I looked, but eh.
I was  kind of having a hard time thinking of things that I thought all my girls would like. I have 6 bridesmaids in total. So I started thinking about other aspects of our wedding, of certain themes we're using, and how I could get inspiration from that. I've always liked keys, and keys are a little theme in our wedding. So I toyed with the idea of a key necklace for the girls, possibly the same one, or maybe picking out a different one for each girl. But then the anxiety over "what if one girls likes one another gets and feels bad?!" started to surface, because I am insane, so I tried thinking again.
Then I started to think about Lord of the Rings as I usually always do, because duh. I did think of Evenstar first, but I also started thinking of the necklace Eowyn wears.
And I thought it was really pretty! One other concern I had over a LOTR necklace or gift is that not everyone likes LOTR, because they had a horrible childhood or something, and this necklace isn't BAM in-yo-face LOTR, right? So maybe everyone would like it. But then I remembered that one of my bridesmaids and my oldest friend hates gold jewelery. Like, I KNOW she hates it and would never wear this again.
Then I thought of this necklace, inspired by Galadriel
And then I remembered that the reason I thought of it is because my cousin, who is also a bridesmaids, has it! So, no.
Finally, I went back to Evenstar, which is so quintessential. At first I thought it was too much, too much LOTR, too much going on, too in-yo-face. But then I remembered that every time I wear mine out, I get a compliment on it. Sometimes from people who are like "Lord of the Rings!" and some from people who are just commenting on it, who seem to have no idea what it's from, because it's pretty. So I thought, if random people like it, maybe all my maids will, even those who don't really know a lot about LOTR.
Then…I became a bridezilla a  little bit. I'll admit! I'm wearing my Evenstar I've had for years. I got it for prom my senior year to wear, and I've loved it ever since. It's actually sterling silver, but it's fan made, so it's not 'perfect' but I swear it sparkles like no other. And I started to feel weird about all my girls wearing one like mine. I dunno, it's special to me. Obviously I've seen tons of other brides wear it too, and I'm not saying it's special to JUST me, but on my wedding day, I want it to be just mine.
But then! I found these earrings.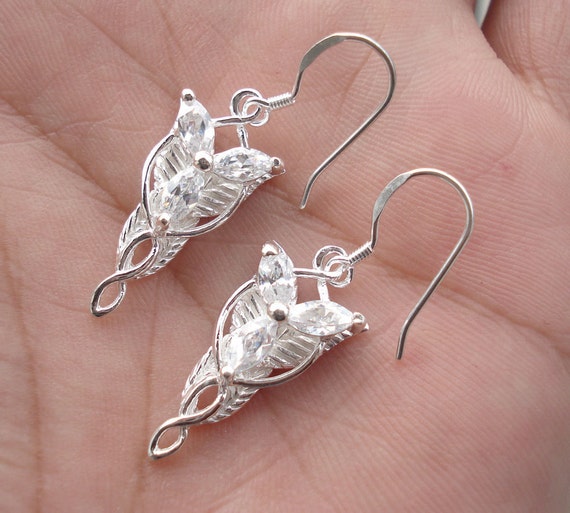 They're little Evenstars! And a bit different, as they only have 3 stones. Now, I know they're earrings but I'm thinking to make each into a necklace. I ordered a pair off of Etsy and I just got them in yesterday. They're great! Here they are next to my Evenstar (which like I said, isn't perfect, but I love it)
Now, don't go thinking I'm all cheap because I'm turning a pair of earrings into a necklace. My reasoning is because 1. I know a lot of people have metal allergies and I'm sure not all of my girls can wear these, as they are not sterling silver, and 2. the real Evenstar is big, and these are a pretty decent size for a necklace, for both LOTR and non-LOTR fans. Yeah they're smaller, but to be honest, the real size Evenstar, while pretty, may not be everyone's cup of tea. Some girls like daintier jewelery. My Evenstar really is a central piece, and I feel like these little ones can be more versatile, less dramatic. And like I said, I think everyone will like it, based on my past experiences of people complimenting mine, even my non-LOTR loving girls. What do you think?
Not too bad, right?
So, I plan to make them into necklaces, and possibly add a little jewel on, maybe in each girl's birthstone, maybe in purple (the dresses are purple) or maybe just a small white pearl. I'm also getting custom jewelery boxes for each girl with their initials, because…I've fallen victim to personalized bridesmaids gifts, I admit it! They're small little things, but I think they're pretty.
You can get a standard celtic one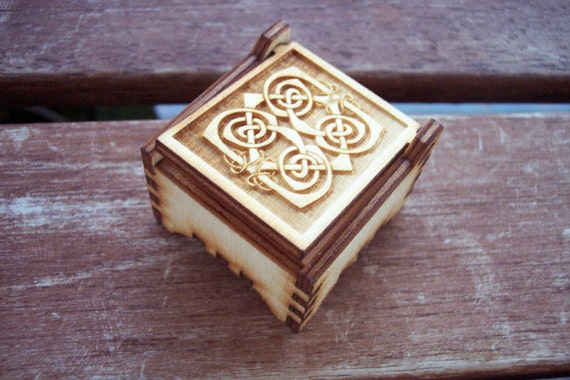 Or customized initial ones, and these are all different, even the background design.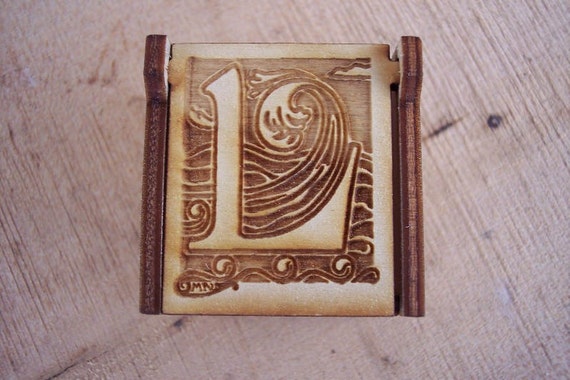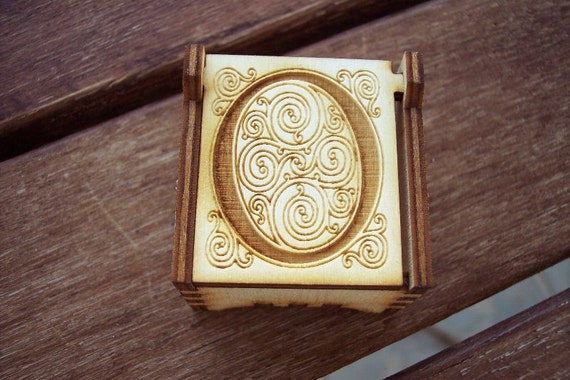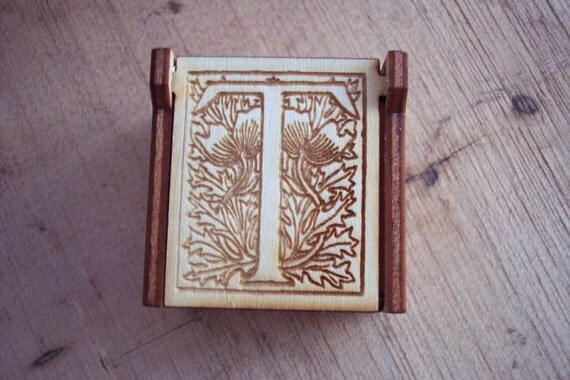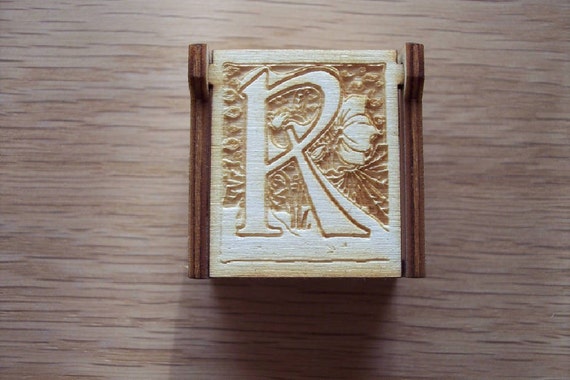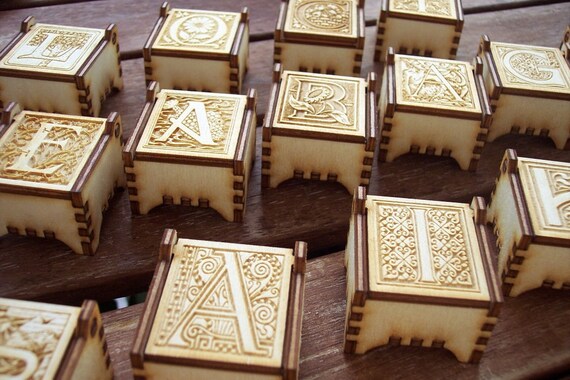 I may stain them. I'm also thinking of getting them a little champagne glass and a tiny bottle of champagne just as a 'woohoo party' thing, but we'll see. None of this has been ordered, but as of now, I think it's the way I want to go.
Stay tuned for our next post, which will be about other LOTR themed wedding party gifts for both the guys and girls. Thanks for reading!