Howdy readers. So I've talked before about how I have an Etsy store and I sell little Hobbit meal time clocks.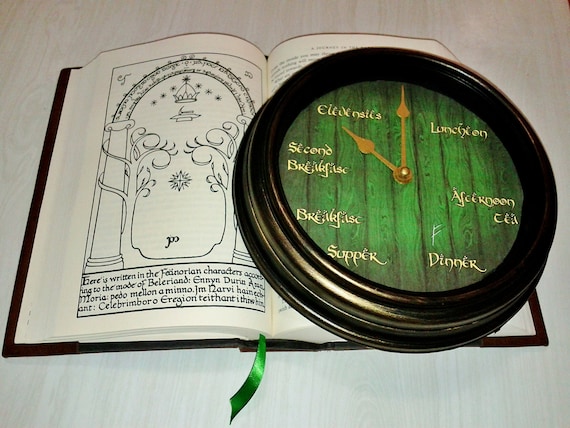 A few days ago, I had an idea for little pin cushions, because I sew sometimes. So I finally got around to making this!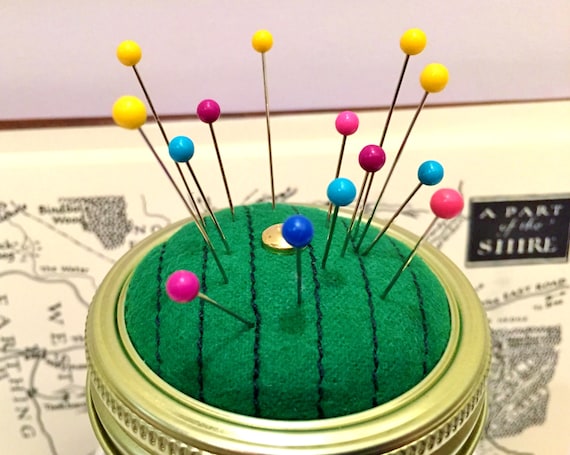 It's a little mason jar pin cushion! Or, just a mason jar with a soft lid, if you don't sew, yay!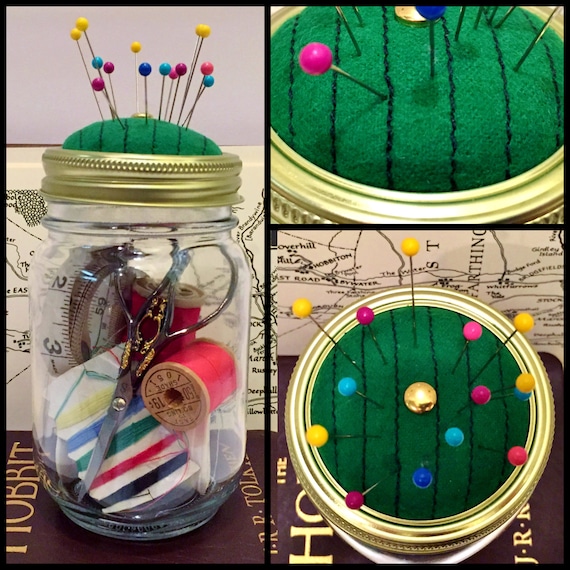 Also handy for keeping Hobbits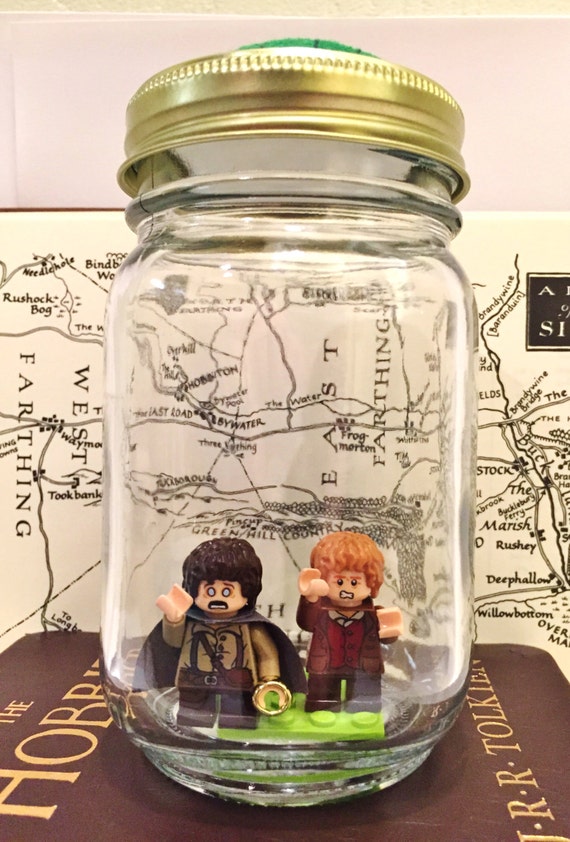 Oh no, they're escaping, aaaaah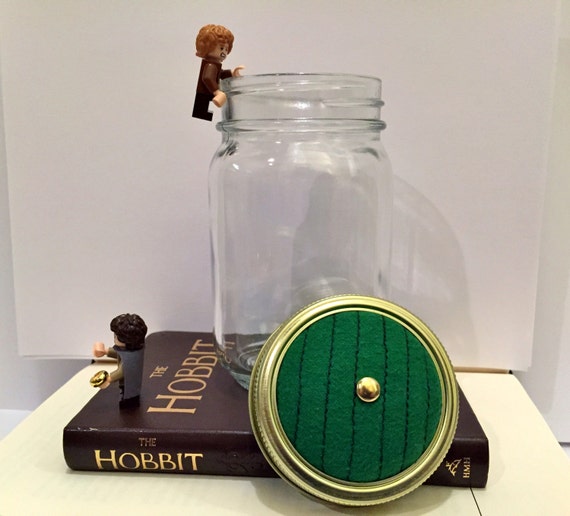 Ah hah hah hah, I'm funny. But also, you can put anything in them, like change or candy, or LEGOs, or whatever.
I also made a Snitch one, because my fiance loves Harry Potter.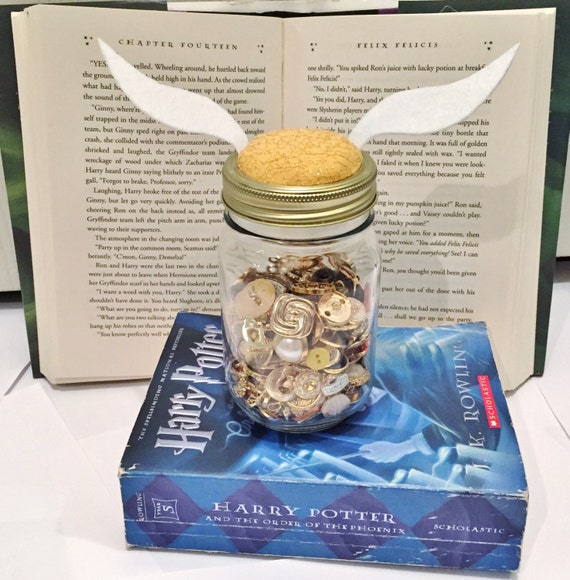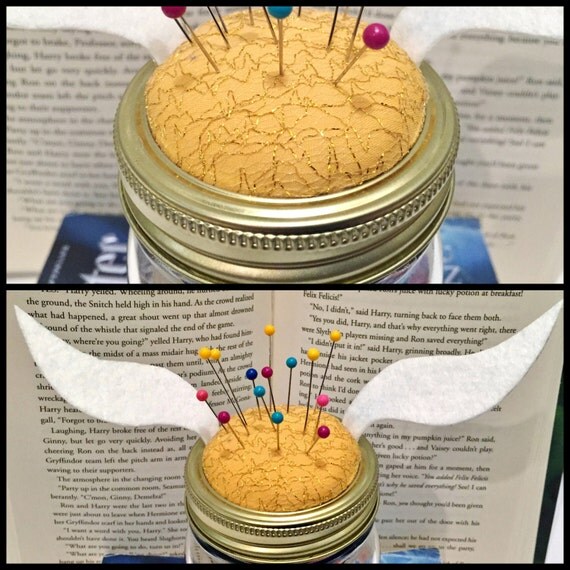 Complete with wings!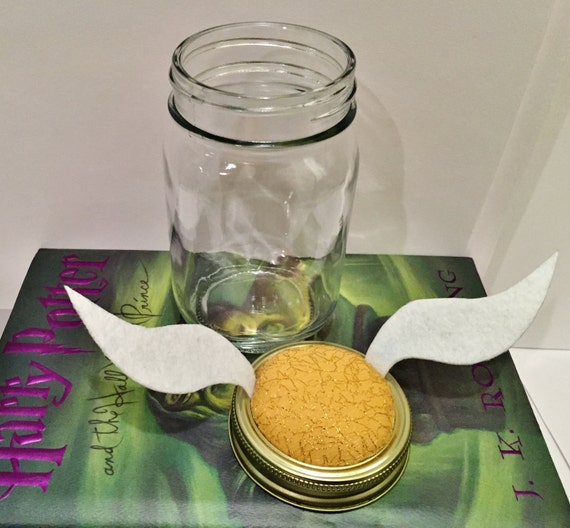 And that's what I did tonight. Go buy them so I can afford nice things at my wedding!
Thanks