Story time, children! Once, not so long ago, I was on the internet. That's how all my stories start. But then, I found the prettiest coat EVER. and I can't stop thinking about it. I was dead set on getting married in it. Yes, I was going to get married in a coat. I'd probably have clothing on underneath (probably), but I was like, no, THIS is my wedding outfit. And I was like yeah, it's happening. So I messaged the woman who made it and asked for samples of the fabric and thread that they used, and she sent me a great swatch. Lovely woman to work with, she's the sweetest thing.
Sadly, I still don't own the coat, and it is not likely I'll be married in it, but it was an idea. I still really freaking want it though!
Look, this is the Haunted Elven Coat, and now your life will never be the same.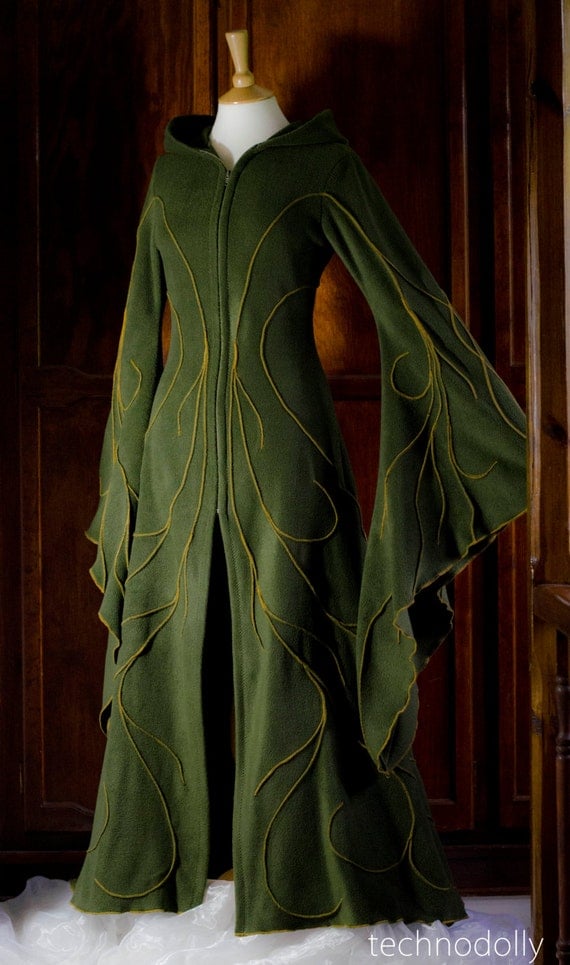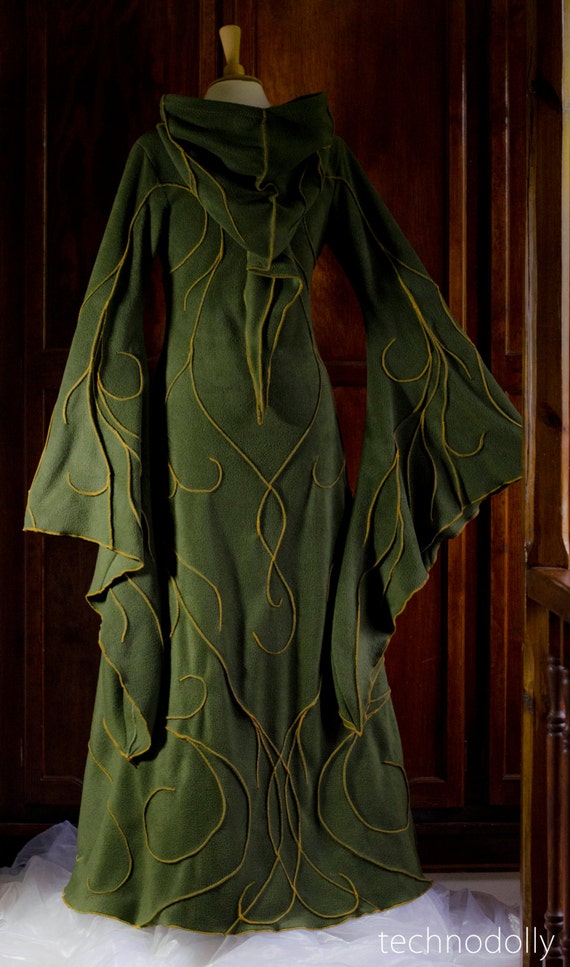 I know.
Can we just talk about this for a sec? Hold the freaking phone. This is one of those times when I "can't even", and I'm not even sorry about that. I. Love. It.
So, it's made by TechnoDolly, and when I first found it last Christmas, they had an online store and website called AlienSkin Clothing. They seemed to have closed that site, but TechnoDolly still sells on Etsy. As far as I can tell, AlienSkin was like a company made up of a few clothing sellers, all making things in similar styles, and TechnoDolly was one of those sellers. On Facebook, AlienSkin still posts photos of TechnoDolly's creations, so maybe they're friends or something? Either way, you can still buy from TechnoDolly, and that's the important part.
So, let's talk about this. This coat, and most of their other stuff, is made from thick fleece. They also use a jersey knit fabric for lighter things, but I asked and this coat really doesn't do well in a jersey, though it can be done. When I emailed TechnoDolly months ago, I expressed concern over the fleece being too hot to wear in Texas, and she offered other fabrics she uses, but I just don't know how they would look with all that line work, you know?
The Haunted Elven Coat is often pictured with a Camilina Caplete, made of the same fleece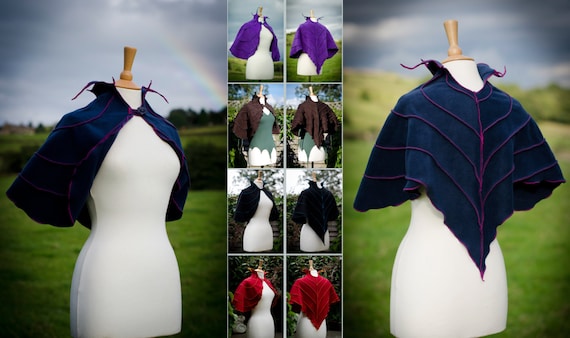 She often uses contrasting cotton thread to make the lines pop, and that's my favorite thing about her clothing. It's so organic looking, and I've always been a fan of what a surger can do to the edge of fabric and such. This style coat also comes in a dress form!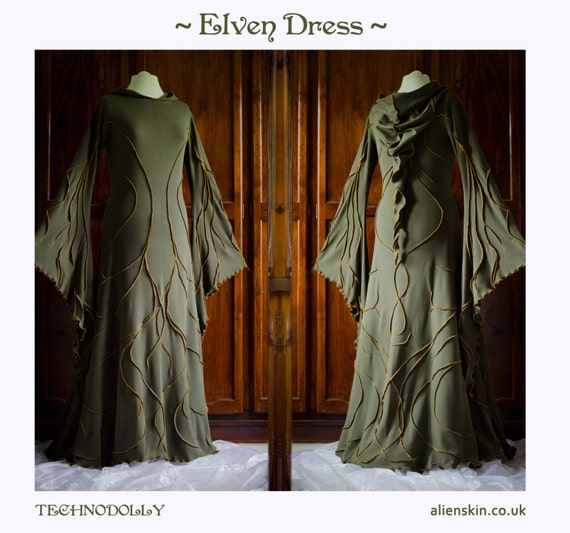 She also makes similar styled dresses and coats like her Haunted Elven coat, but these are a little less expensive. Here is the Haunted Hawtin coat in white.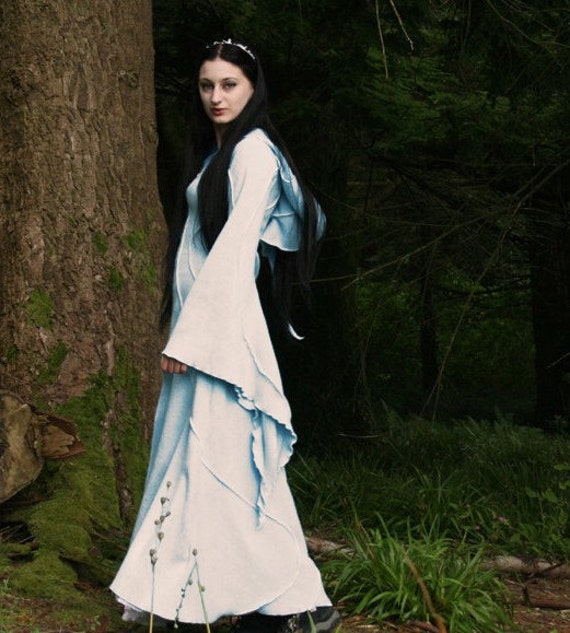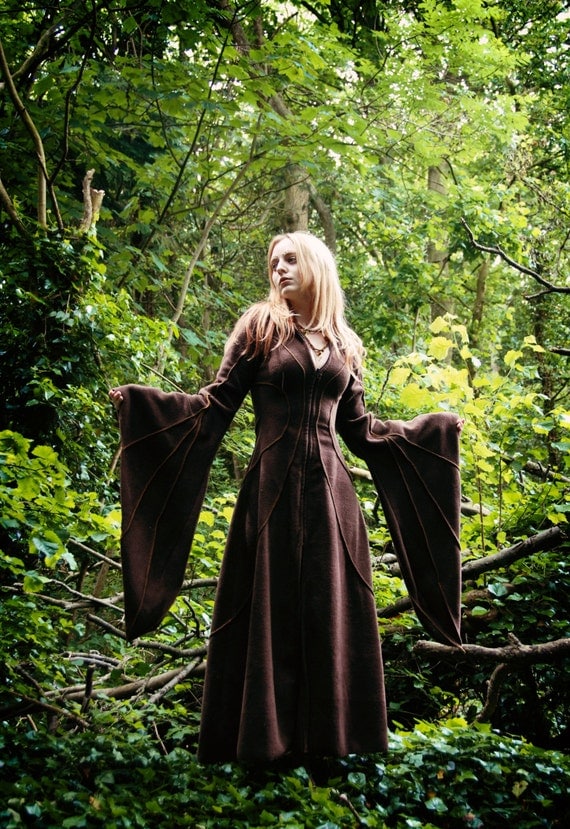 It's very similar to the Elven coat, but less ornate (which makes it cheaper, around $200ish)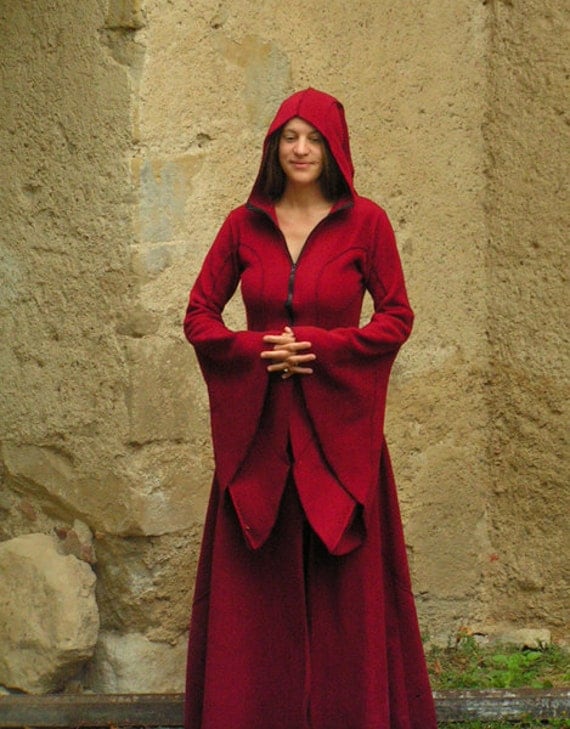 This is Technodolly's Savannah Desert Coat in aubergine. I believe this is made with the cotton jersey fabric, making it lighter and cooler for the hotter months. Here's the dress in white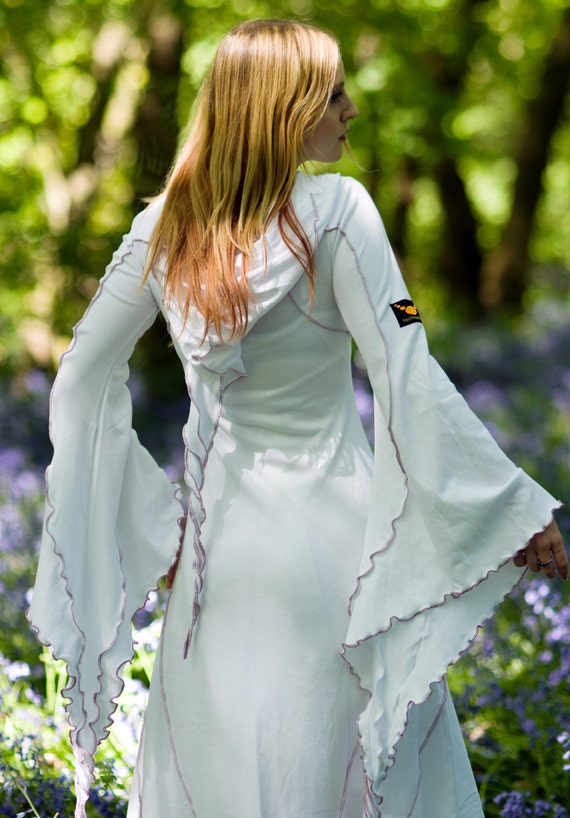 This can get a bit confusing with everything kind of looking the same, but that's also sort of a good thing, as you know that no matter what you get, it'll be beautiful. They also make things for 'everyday wear', or not so fancy things like skirts, tops, and clothing accessories.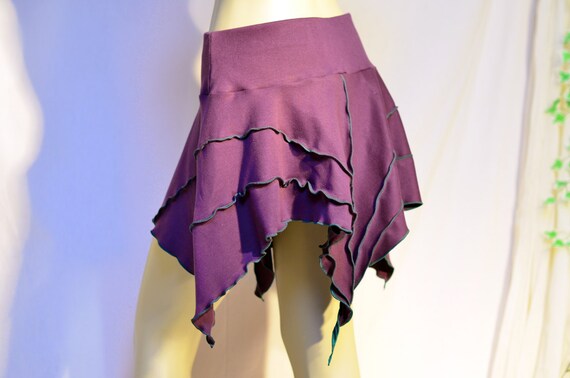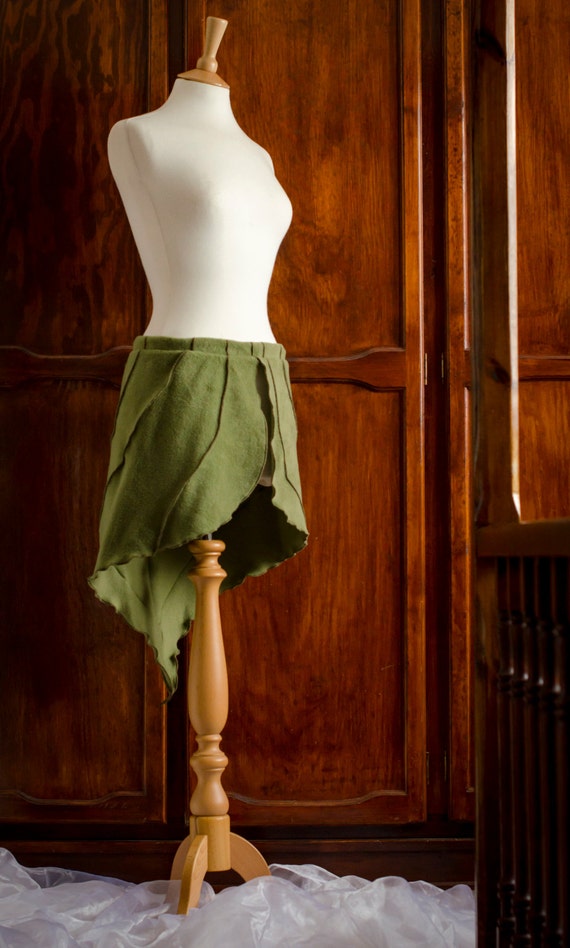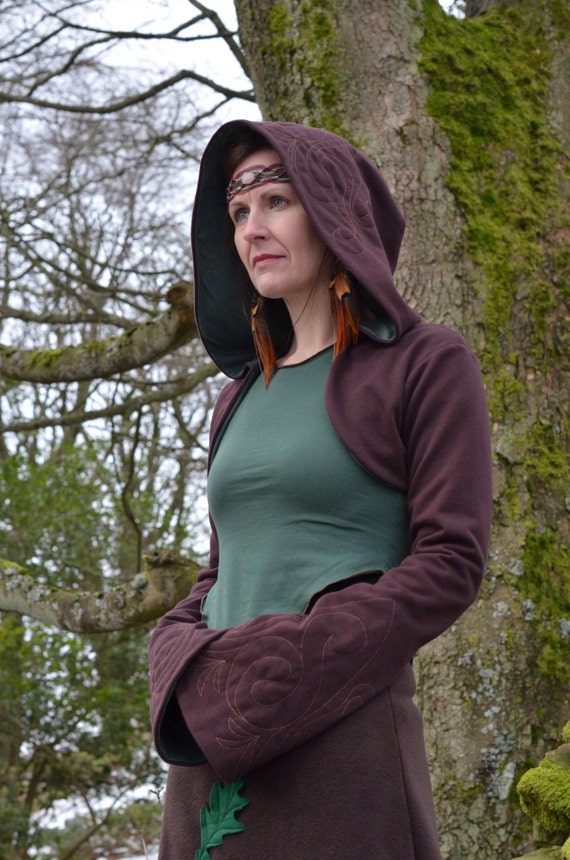 And a whole slew of other beautiful stuff. They do many custom orders and things are made to your size. They're based in England, and like I said, I've personally talked to the creator and she's absolutely lovely. This post isn't exactly wedding related, but I wanted to share. Maybe someday I'll own one of her coats, but until then, I'll just take a deep sign and creep all over her Etsy shop. Thanks for reading guys!