So in all of my lovely free time between working, wedding planning, sleeping, eating, cleaning (hah), and trying to not die of hypothermia in my drafty apartment, I actually run an Etsy business called Brassington Hollow. I sell clocks based off of Dr. Who, Harry Potter, and Lord of the Rings!
It all started last Christmas when I wanted to make presents for my good friends, one who loved Lord of the Rings, and the other who loved Harry Potter. I got the idea for the Harry Potter one first, and once I had made that clock, I made a Lord of the Rings one (mostly so they'd each get the 'same' gift) and to be honest, over the past year, hardly anything has changed in design and construction from those very first two clocks!
It's not a big business, but I just sold my 100th clock yesterday! A Harry Potter one, actually. This is my Weasley clock, based off of the one from the books and movies that tells the location of each family member.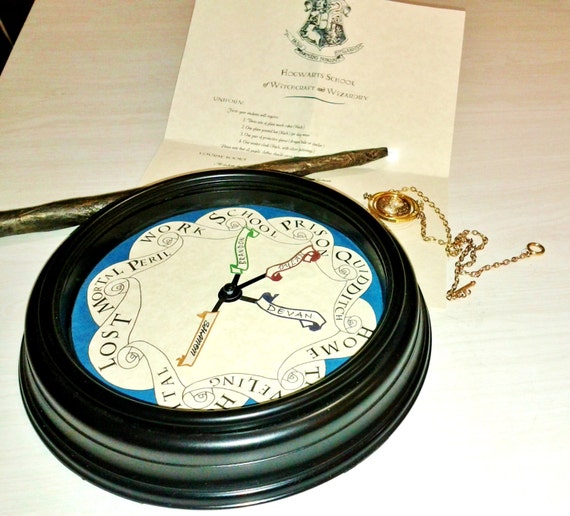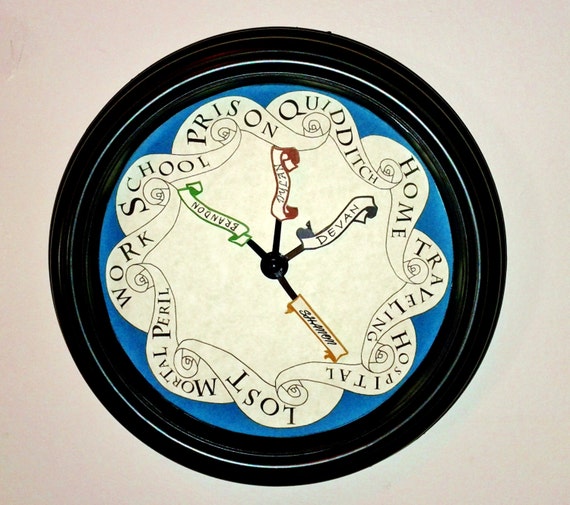 For these, I can do up to 6 different names and 9 locations, all taken from the book. Everything is customizable on it. Once purchased, my customers message me with the names of the people they want, specific locations if they don't want the pre-set ones, and any other specifications such as certain colors or other requests. Everyone obviously has their own names they request, and many ask for some locations to be changed to favorite bars, specific hangouts or fun inside jokes like "doing dishes" and whatnot. I've changed the blue background color to every color you can think of, and even had one person request a bi-colored background to reflect their favorite sports team! Each name spins and will be at a different location at any time of day. The Weasley clock is my best seller.
---
I've also made a Dr. Who Gallifreyan clock too. I've translated the inferior human times into Gallifreyan, though I will not be held responsible if any Time Lords are late due to my puny Earthling translations. But, I do guarantee that I researched the entire galaxy to get it as right as I could! Each 'circle' actually says the time. For instance, the top circle says 'twelve, the next to the right says 'one', and so on.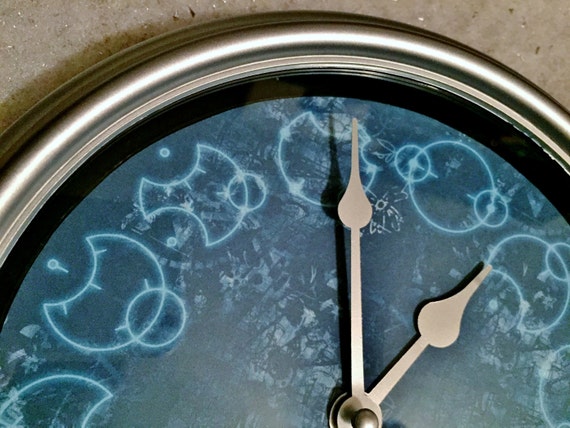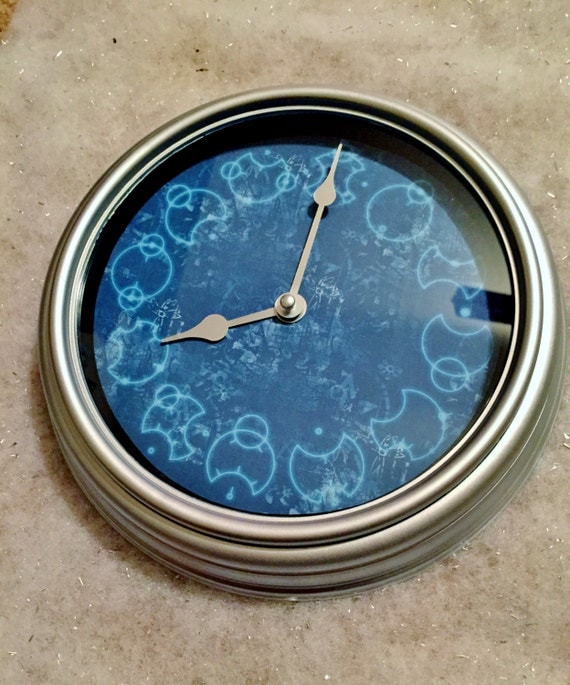 I've only made a few of these in the past, but I rather like them!
---
My favorites though are my Hobbit meal time clocks. I actually have two different options for these, the Smaug clock and the Hobbit door clock.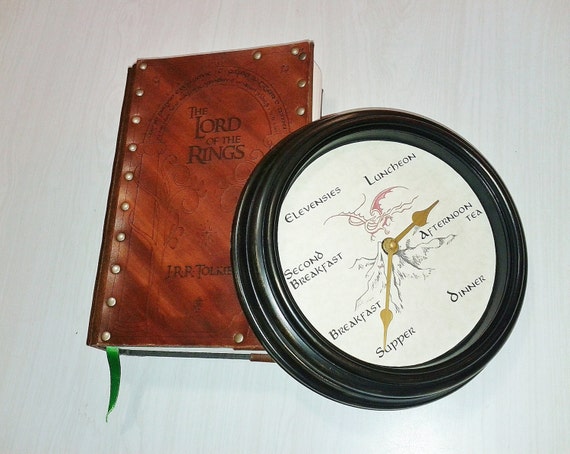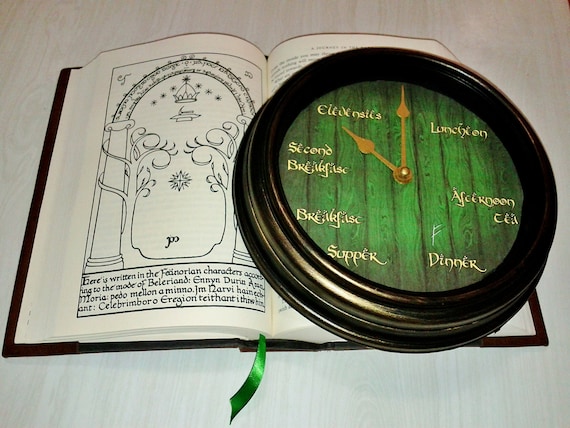 These both have a black border lightly brushed with gold and hand painted gold hands. The 7 most important meals of the day are listed, so you'll never miss them. Breakfast is around 8ish AM, second breakfast around 9, elevensies at…well you know. Then luncheon is at 1ish, afternoon tea is held at 3:30, dinner at 5 PM, and finally, supper is at 7 PM! I've also made a few with a wooden border in the past, which was quite nice.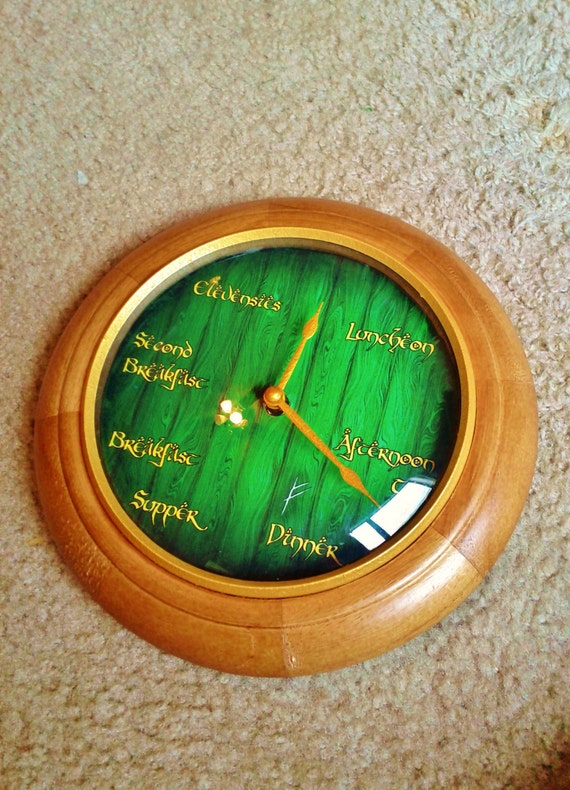 I even had a good friend mail me a clock with a very decorative border that I turned into a Hobbit door clock that she then gave to a friend as a wedding gift!
---
So, that's my little Etsy business. It's just a fun thing I do, turning my passion and love of these fandoms into a craft and hopefully giving a few people joy whenever they wonder what time it is. Why clocks? I have absolutely no idea, but I don't have plans to slow down any time soon! (Get it? Like slowing down time? Heh, I'm funny)
Thanks for reading!