What do I love just as much as Lord of the Rings? Pizza. Kitties. Sleeping. Eating.
SHOPPING.
More importantly, shopping for Lord of the Rings things.
We've already talked about what you can and should buy either yourself or your favorite LOTR fan, and that was a fun post. So, let's do that again. Here are even more cool Middle-Earth goodies you need.
A GONDOR BATHROBE from Warner Brothers Shop!
COMPLETE WITH AN EMBROIDERED CROWN OF GONDOR HOOD. I will be Aragorn. Aweeesoooooome. Kinda pricy at $90, but such is the price of bath time royalty.
---
Also from Warner Brothers, these kick ass salt and pepper shakers. I'm dying here guys, these are hysterical.
Gandalf the (peppered) grey! Saruman the Salty. Bahahaha, genius.
And also, Arwen and Aragorn.
Yay! They have about 6 different sets, including Galadriel and Frodo, and Smeagol!
---
This is pretty cool, it's a doormat! What does it say, dear readers?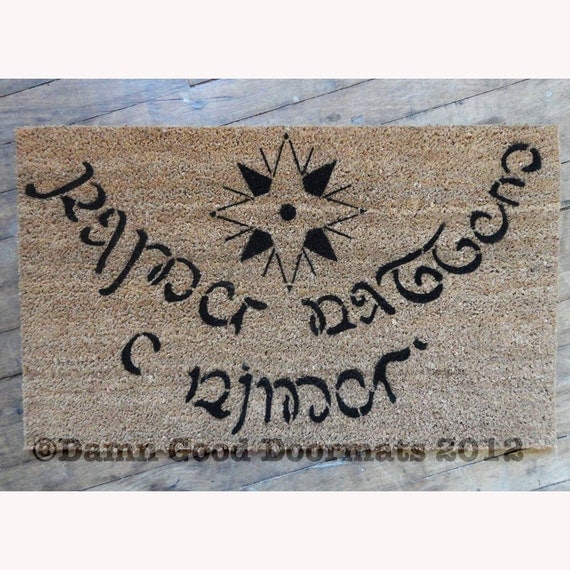 According to the maker, DamnGoodDoormats (damn good name, by the way) it says "Speak, Friend, and Enter"! Duh. I kind of need it. Or this one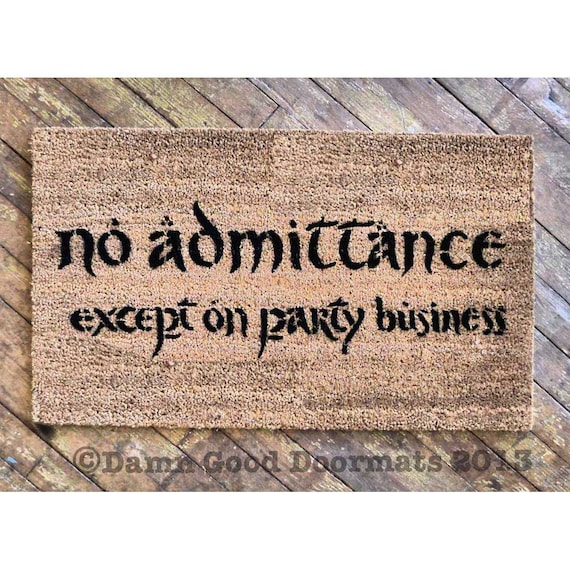 I CAN'T DECIDE
---
Here's a cool key necklace (and what do I love just as much as LOTR readers? Say it with me now, keeeeys, yes, that's right) but it's got elvish writing made from a book page on it. Kind of adorable, right?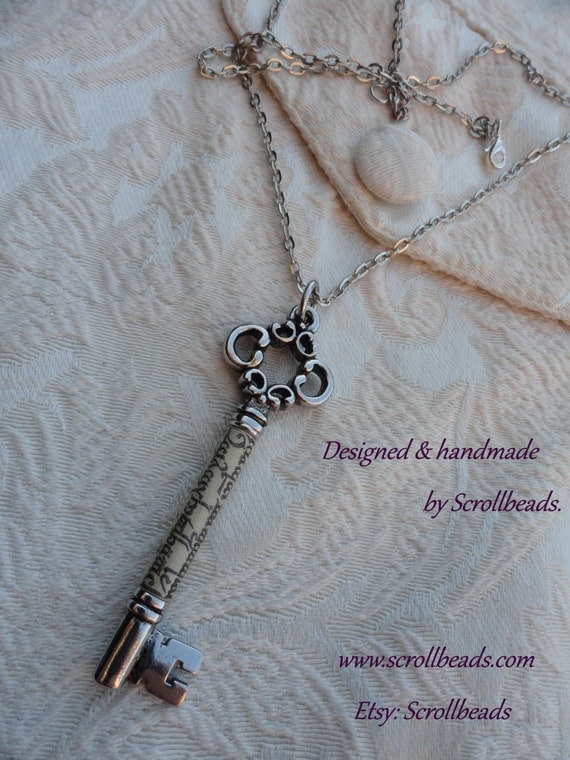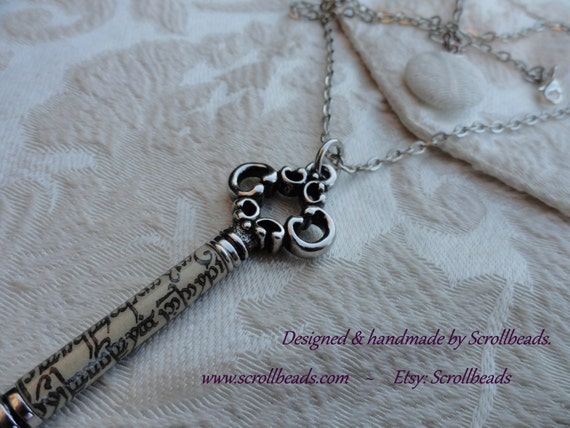 ---
This thing is kind of different. It can be a few different things too, It can be worn as a necklace pendant, or it can be a teething ring for your tiny hobbit child, or it can be an ornament. It multitasks. Whatever you want to use it for, I'm a fan of it.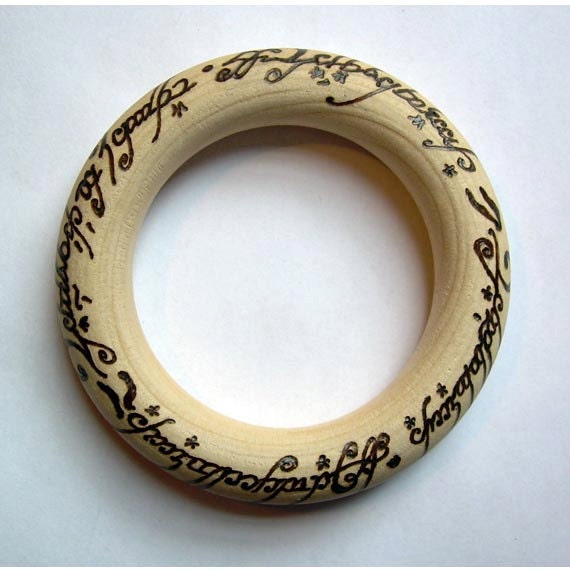 Hand wood-burned by the maker, TreehouseIllustrator!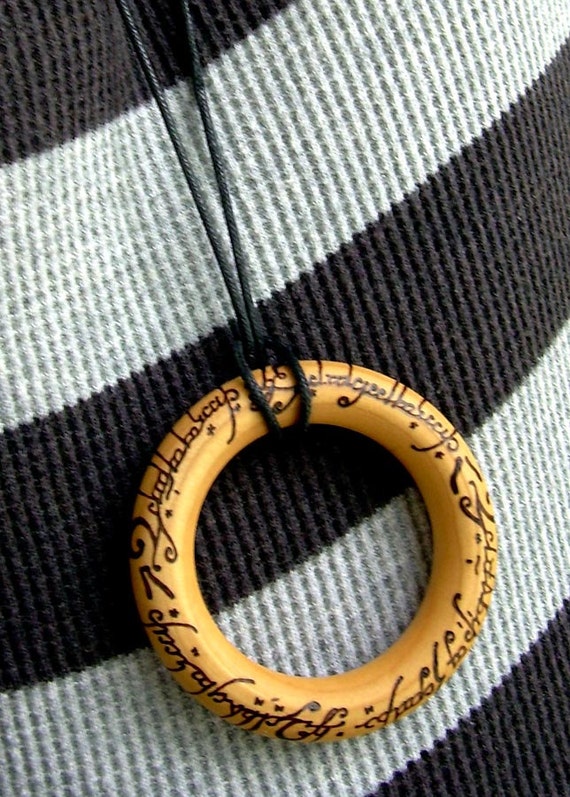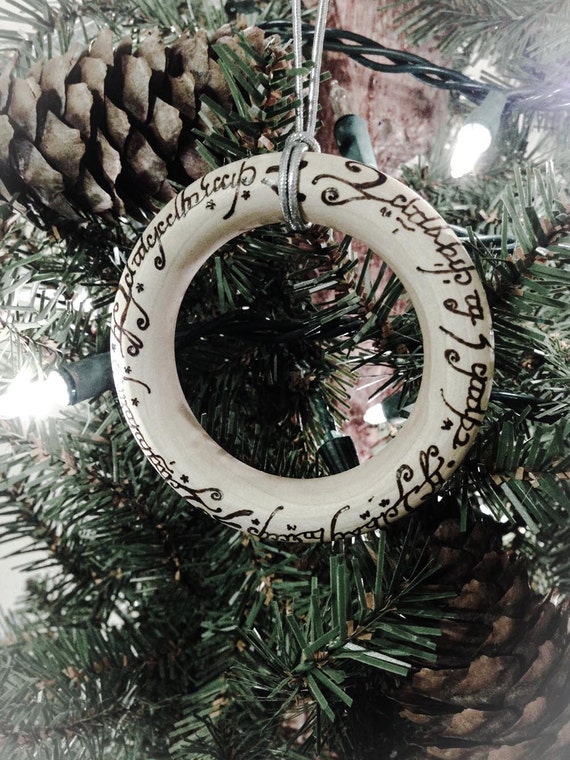 ---
Last on our list for today, but not least, a tiny glowing Sting!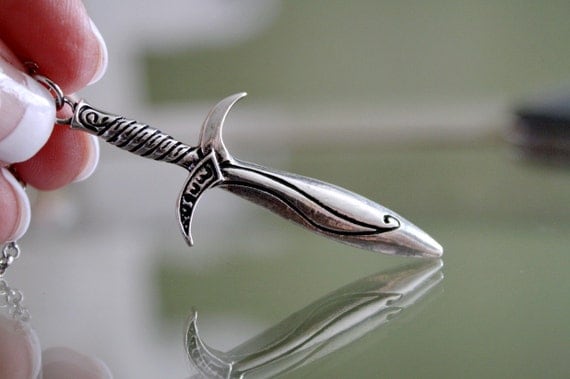 It glooooows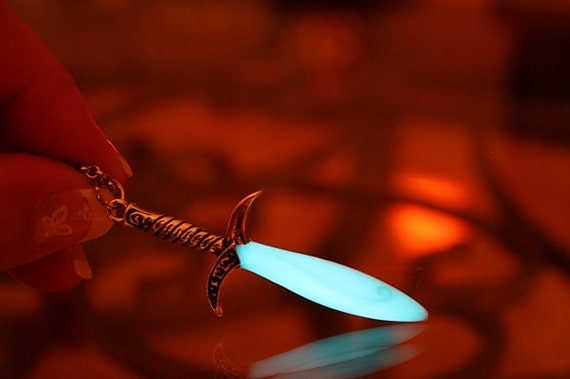 Adorbs.
---
So, if you're ever in the need for a gift for a fan of Lord of the Rings, rest assured, these have all been chosen by an actual fan of Lord of the Rings, and I can assure you, THEY WILL LOVE ANY OF THESE THINGS. I guarantee it. In fact, if they don't 100% love any of these gifts, send it to me and I'll love it for them! OK guys, that's all for this time, thanks for reading!