Oh, hello there! So it's been for-freaking-ever since I've posted. I wanted to do a Christmas post about what to buy your LOTR fan friends, or even for yourself. I wanted to update you on my own wedding plans (but then I realized I hadn't done a damn thing to post about) and I wanted to post about other people's LOTR weddings. But instead, I worked. A lot.
But I'm off for a few days! Hope you all had a great Christmas. What did you get? What did you get your friends and family? Did you need a handy Lord of the Rings gift guild to help you? I thought so. Forgive me, dear readers! I really did plan to make one. Well, now I have time to do so, so shall we?
Here are just a few awesome gifts that any Middle-Earth fan would love (especially your favorite LOTR Wedding blog writer, eh?)
First up, these awesome Elvish dice from Etsy seller TheWoodSchoppe.  Great for gamers too, yeah?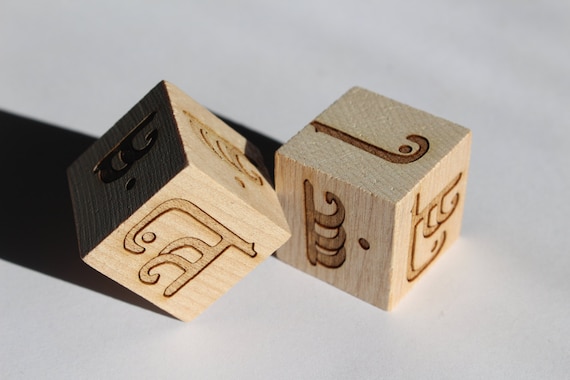 ---
A Mallorn Leaf platter! From FunctionalMud. (All the better to serve Second Breakfast on, am I right?!)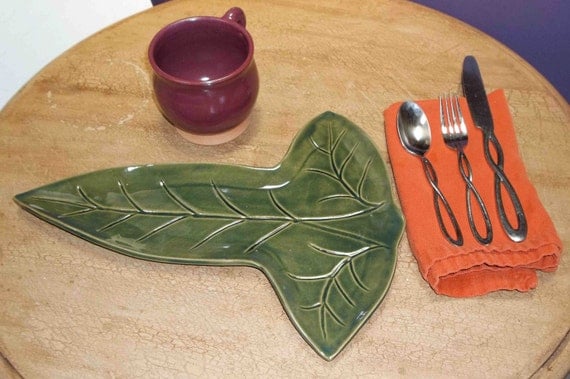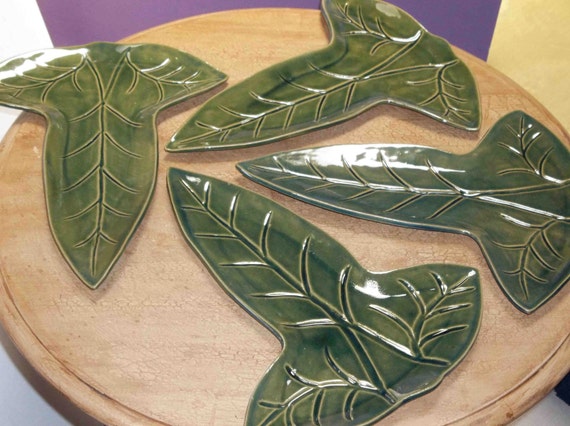 ---
OK, this one is a tad pricy, but it's also a tad awesome.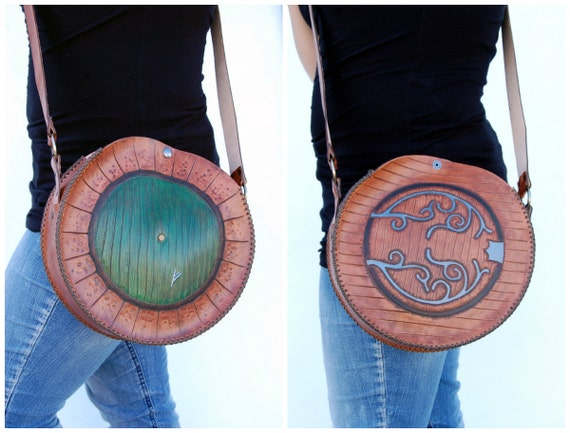 A leather Bag End purse from ForgianticaLeather! I love it.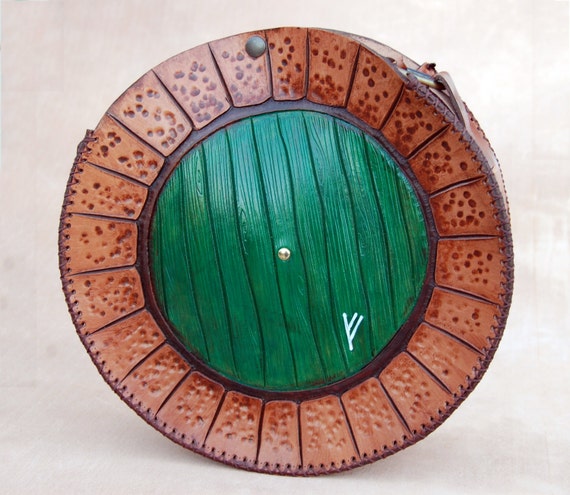 ---
While we're looking at purses, here's something really unique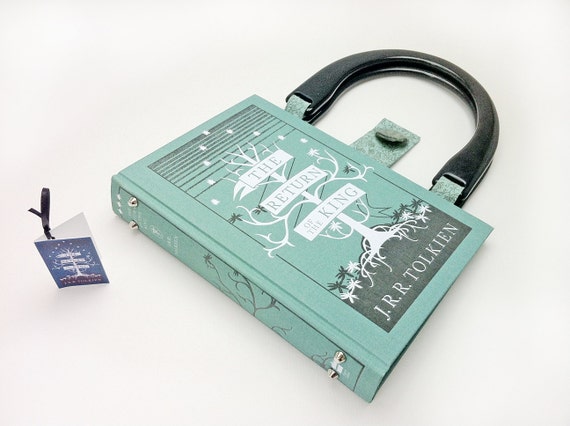 It's a purse made from a recycled Return of the King hard cover book. I've never seen anything like this! It's made by BagsyMeFirst. I smell a DIY craft coming on.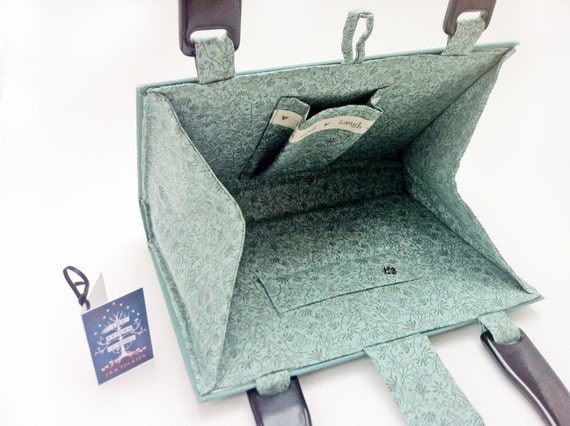 ---
Look! A Rivendell throw pillow! So pretty. Made by RoobyLane.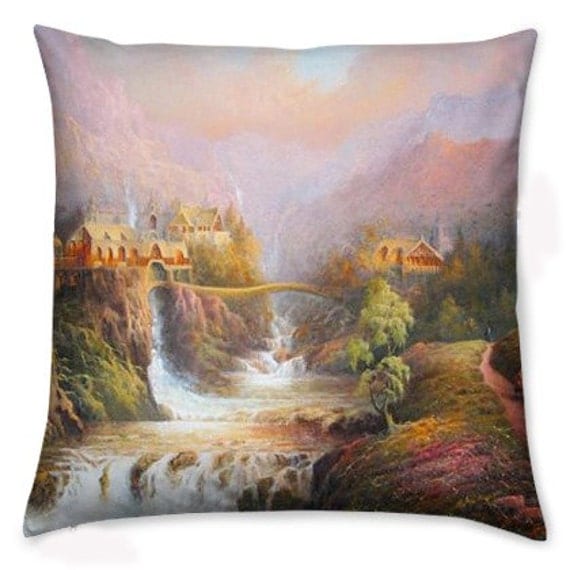 This same seller has awesome scarfs and skirts too!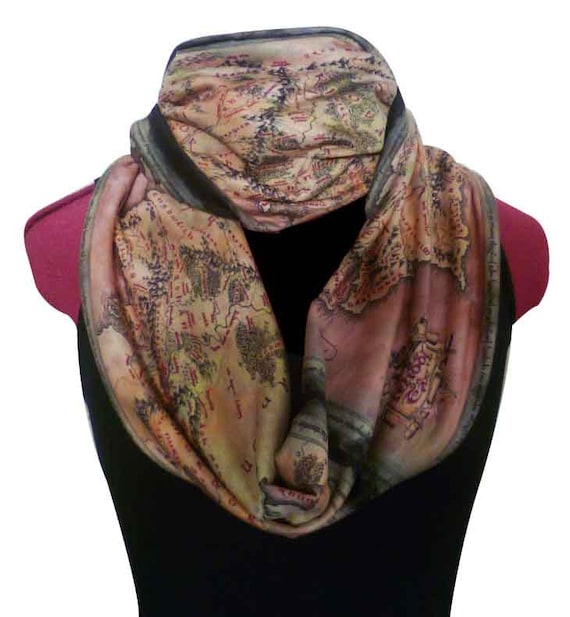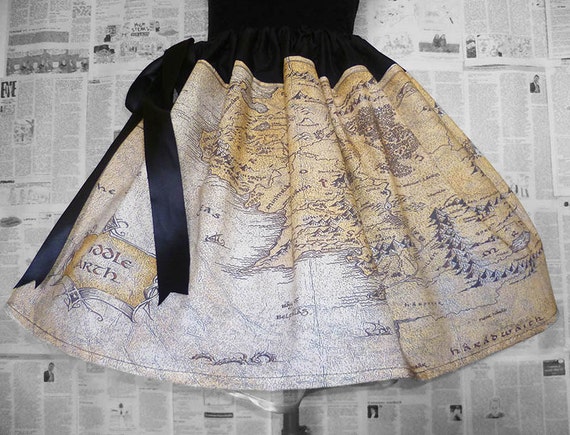 ---
Here's a cool bracelet that would work for Ents and Ent Wives alike.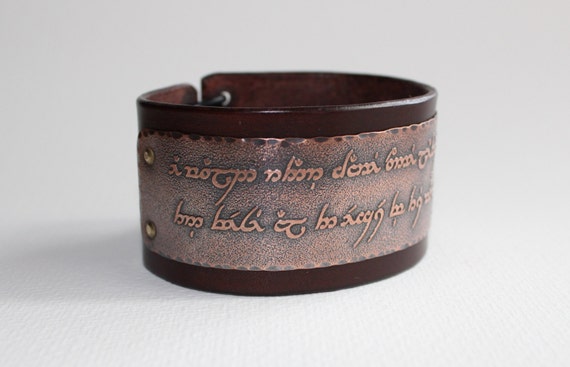 It's etched copper and leather. This one has the famous line "I would rather share one lifetime with you than face all the ages of this world alone". The shop seller, ByCopperFeild, also has a custom option where you can pick anything you want to be etched. They currently don't offer it though, because YOURS TRULY just bought it!
I asked to have the quote "Let it be a light for you in dark places, when all other lights go out" said by Galadriel. I 'translated' it into Tengwar (which took HOURS) and chose a black leather band with snaps. Check out this store, they have beautiful bracelets!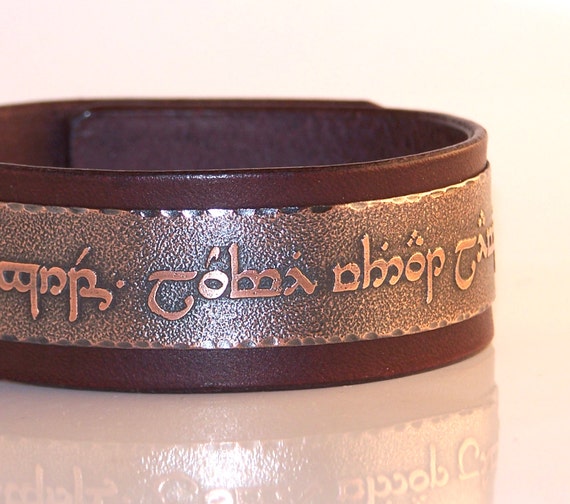 ---
OK, last but not least are these great themed shirts from GrumpyGeeks. They've got punny shirts such as the Erebor National Park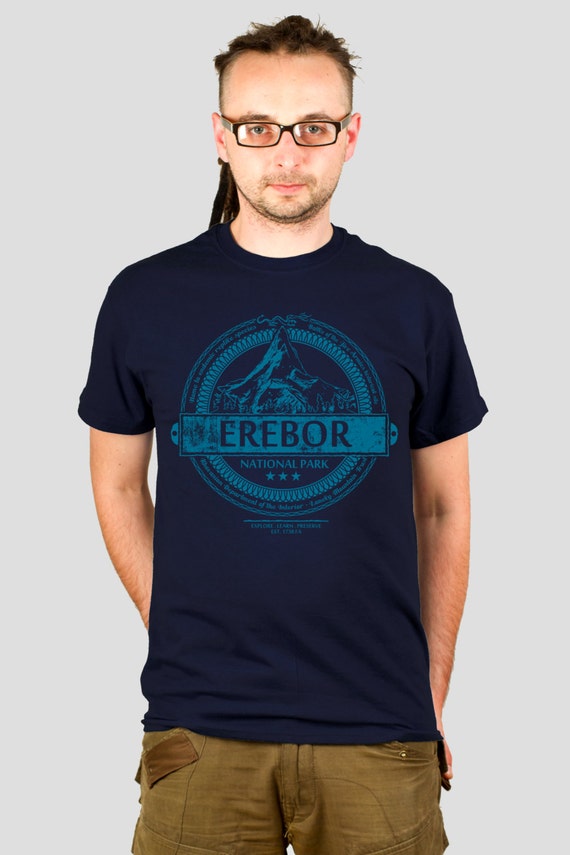 Thorin's Dragon Eviction Service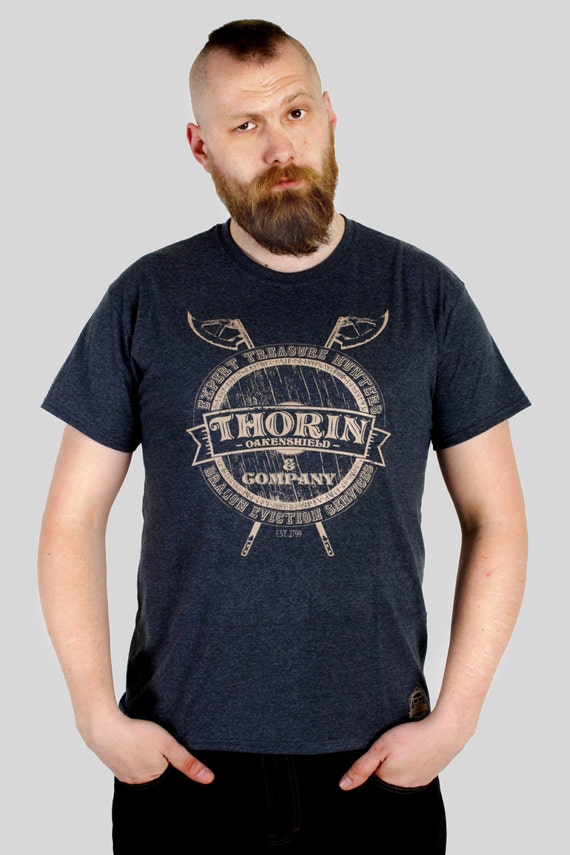 And, my personal favorite, the Riders of Rohan biker shirt.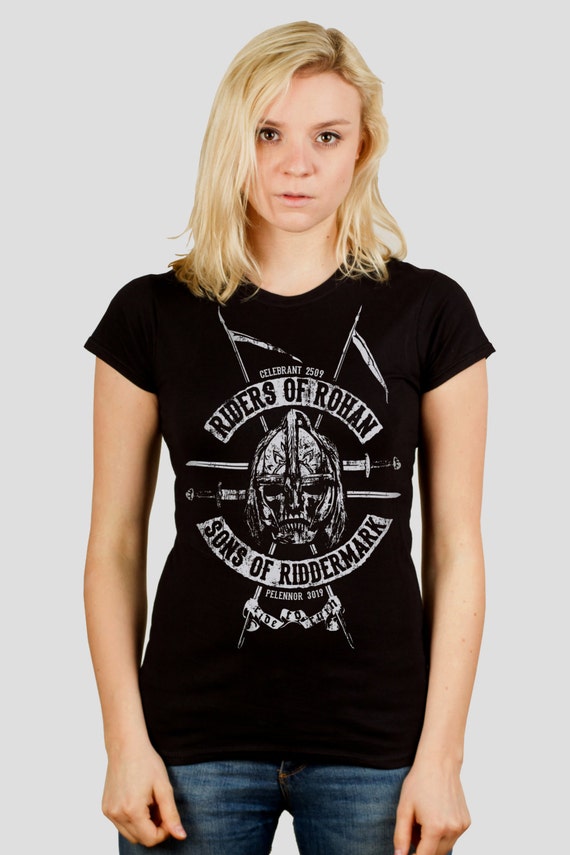 (Funny story, I've had an idea to get a big patch made to sew to the back of an old leather jacket I have  saying "Riders of Rohan" to make it look like an old Hell's Angels jacket. Looks like someone beat me to it, and did it way better than I could have ever hoped for)
---
Well, now you know what you should have gotten for your favorite geek for Christmas. I think we'll start a little segment of these geeky gifts post, because I like shopping for you guys.
I myself got a few cool LOTR things for Christmas! My good friend got me this beautiful Middle-Earth map blanket. It's amazing, guys. It's like the softest blanket I've ever felt and the printing on the map is stellar, really crisp and bold. Warm too!It can be found here.
She also got me the Tolkien Dictionary.
It's a book with everything from the Middle-Earth universe, including the Silmarilion. It's also illustrated, but the pictures are a bit weird. They've very dark, not only in content but…they just look like something that's been photo copied too many times. Like you can't make out the details. They also look a bit scary, almost reminiscent of those Scary Stories to Tell in the Dark pictures, which scared the crap out of me. But, the actual word content is great and I really like it!
Sooo, what cool LOTR stuff did you get? Let us know in the comments!